A Few Words From Our Clients
Gladly our clients think we are great. Here is what they have to say about us.
Bharat Patel

Recruitment Manager, CH&Co

Peoplebank is the best applicant tracking system we have ever used as a business. The team are able to make sure we are hiring and attracting quality candidates in a very tough industry. They maintain a consultative approach and are continuously improving the system so it meets the needs of a changing market.
Amanda Arch

Resourcing Partner, Sports Direct

With a relationship spanning over 10 years we have been in a position to take advantage of the ever growing technology Peoplebank provide alongside our ever growing business needs. We have been able to integrate more bespoke requirements to help us drive the commercial nature of our Recruitment Process. With the understanding our account managers have of our business, alongside the want and need to support us every step of the way, we are looking forward to the future developments Peoplebank can provide.
Melissa Gosset

HR Officer, Outfit Fashion

Peoplebank is a great tool to use, very easy and user friendly. The Peoplebank team is especially helpful. They are easy to contact and get things sorted quickly. They are also always open to suggestions on how to improve, and take your needs into consideration. Overall very flexible, friendly and a pleasure to work with.
93% of our clients rate the quality of our design work as 'very good' or 'excellent'.

90 % of our clients rate the quality of our Technical Work 'very good' to 'excellent'.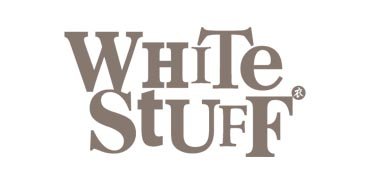 Gary Dale
HR Manager, Whitestuff
Peoplebank have been able to support us with an applicant tracking system that is adaptable & based on our individual needs and preferences. We are constantly working together to keep evolving our process and requirements. The team at Peoplebank are very responsive to our queries and are very supportive of our needs.
92% of our clients rate our Complete Service as 'excellent'.

We are one of the UK's most experienced ATS providers.