Some Of Our Fantastic Staff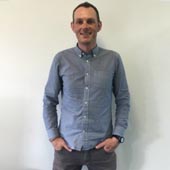 Steve Richards
Product and Client Services Manager
I have the privilege of managing an awesome team of Account Managers and Technical Staff here at Peoplebank & ensuring that the team & systems run smoothly & efficiently day to day for our client base.
Some of the main areas I am responsible for are System & Product Development, Project & Team Management & Client Management.
Time with Peoplebank : 3 years
Steve likes...
Film : Pulp Fiction
Music : Richard Ashcroft
Holiday : Isle of Skye
Hobbies : Munro Bagging, Climbing, Golf.
Fact about Steve : Steve used to play professional football for Inverness Caledonian Thistle.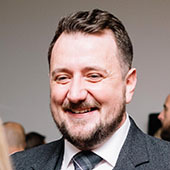 David Beveridge
Senior Client Account Manager
I work hand in hand with some of the biggest brands in the world to ensure they are getting the most from our ATS. This involves managing all of our clients recruitment needs.
Time with Peoplebank : 3 years
David likes...
Film : The Shawshank Redemption
Music : Oasis
Holiday : Los Angeles
Hobbies : Spending time with friends, walks with my family and playing/watching Football.
Fact about David : I have seen myself in a computer game!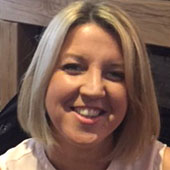 Michelle Kerr
Account Manager
Working daily with all our clients, assisting them in every way to ensure they are receiving the best possible service.
Time with Peoplebank : 2 years
Michelle likes...
Film : Bridesmaids
Music : 80/90's
Holiday : Florida
Hobbies : Boxercise & spending quality time with my family.
Fact about Michelle : Took part in the Edinburgh 2016 Moon Walk and raised over £800 for the charity.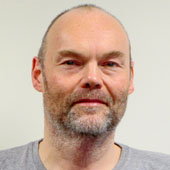 Alaric Pether
Senior Systems Developer
In addition to coding, as a senior developer I work alongside the account management team to work on, manage & implement client projects.
Time with Peoplebank : 4 years
Alaric likes...
Film : David Lynch & Stanley Kubrick
Music : Blue and Metal
Holiday : The Western Isles
Hobbies : Running marathons, competing in triathlons, travel, playing music and computer programming..
Fact about Alaric : I have played guitar for over 20 years, and have performed in both the UK and Europe.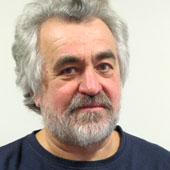 Valentine Kulikov
Lead System & Product Designer/Peoplebank Legend!
I have designed and programmed most of the Peoplebank system & code! I work across all of our client base ensuring that the system works exactly as it should, and am heavily involved with the system & product development.
Time with Peoplebank : 17 years - unbelievable!
Val likes...
Film : The Blues Brothers
Music : Blues and Jazz
Holiday : Anywhere Sailing on a boat!
Hobbies : Sailing, skiing, hiking, cycling… anything outdoors, but particularly if done in a lazy manner and with a dram of Scotch whisky afterwards!
Fact about Val : I coded and helped build one of the UK's 1st Applicant Tracking Systems (Peoplebank!) surely that must be some sort of record… :)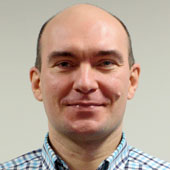 Mario Czapla
PHP Developer
Coding solutions to client requests and contributing to the system development roadmap.
Time with Peoplebank : 1 year
Mario likes...
Film : Anything which surprises me!
Music : Two Steps from Hell
Holiday : Poland
Hobbies : Krav Maga – A specialist self defence training methodology!
Fact about Mario : I have been involved with computer programming since the ZX Spectrum times! Playing games quickly became boring, so I decided to write one for myself at the age of 9!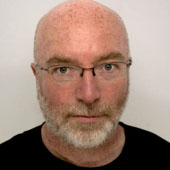 David Brown
Lead Front-end Developer & UX Designer
Managing the Front-end Design Team & Building careers sites & candidate experiences, to attract the highest calibre of applicants to our client's vacancies.
Time with Peoplebank : 2 years
David likes...
Film : The Station Agent
Music : Post Rock
Holiday : Berlin
Hobbies : Ashtanga Yoga
Fact about David : I have an IMDB credit as Death/Conference Organiser for the 2012 action/comedy Electric Man.