Early Careers - Building Futures the Clancy Way
At Clancy we are proud to be one of the UK's largest family owned construction businesses.
We are market leaders and our apprentices and graduates play an important role in helping us to think differently, focus on how we operate and limit the disruption our activities cause, as well as the impact on the environment.
We are always looking to improve, innovate and do things better than we did yesterday and our early careers apprentice and graduate programmes are built to sustain our vision, which is to build a world where all infrastructure is sustainably built and maintained.
We welcome applicants from a variety of backgrounds and experience. You could be completing your GCSEs, A Levels or degree; starting your career journey following school, college or university. You could be leaving the armed forces, returning to work after a career break or looking to change career or industry, either way we would love to hear from you. If you have any specific questions about our apprentice or graduate programmes please email recruitment@theclancygroup.co.uk
---
Apprentices
Clancy can offer you a programme to help build and develop your career, with ongoing support throughout your training. We are a people-based business which values and invests in its employees and are always looking for people who are motivated, keen to learn and want to progress.
All of your apprenticeship training fees will be covered by Clancy and we recruit apprentices across a wide range of trades/disciplines from Water Operatives through to Electrical Fitters and Quantity Surveyors. We can offer you:
A structured programme with dedicated support
Relevant work experience leading to industry recognised qualifications
Working with experienced people to help support your development
Role specific training throughout your apprenticeship
A full-time position will be available for apprentices who have demonstrated commitment and potential throughout their training.
---
Springpod
We have recently partnered with Springpod, who took some time to meet with three of our current apprentices, Alfie a Water Operative within Developer Services for Thames Water, Shauna a Quantity Surveyor studying towards a degree and Jack an Electrical Fitter building sub-station's for UK Power Networks.
It's a good way to get into a career and you're set for life.
They really want to invest in training you.
From the top down you get treated with respect and they genuinely want to see you succeed.
---
Graduates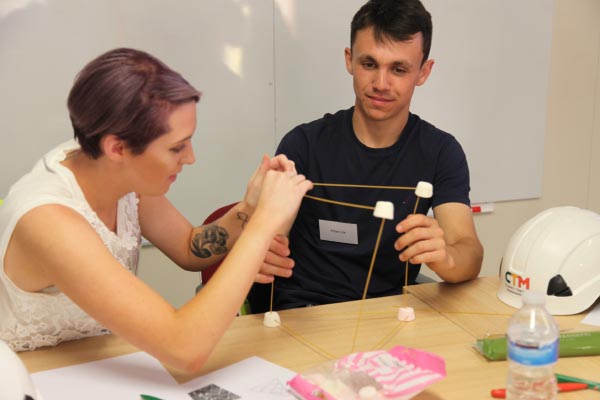 We can offer a two-year, role specific programme where you will have the opportunity to gain a broad range of skills and knowledge, enhanced by personal development and technical training.
Each graduate is allocated a mentor and provided with a tailored learning and development plan. Regular progress reviews are conducted to ensure you remain on track with your training, are gaining the relevant experience required and Clancy are providing you with challenging yet achievable objectives.
Some roles will require a construction related degree but overall we welcome graduate applications from all backgrounds.
---
Parents and Guardians
As parents we all want our children to have the best possible start to their career following their education, and here at Clancy we have a range of schemes available for post GCSE and A-Level (or equivalent) as well as for graduates. A significant number of our current senior managers joined us through one of our early talent programmes, so you can be confident that we can and will provide your child with a supportive framework to thrive and a great stepping stone to building a career that will set them up for life.
In addition we will also ensure your child is provided with appropriate pastoral care, outside of their immediate line management framework.