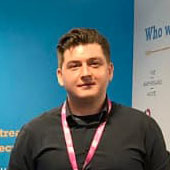 Andrew
Andrew McDougall - Account Manager
Andrew joined our Client Services team in 2019 with a varied background of working on customer and employee engagement, as well as tech support. He loves the opportunity to work directly with our clients to improve their candidate journeys - and our clients seem to love working with him too. We asked Andrew a few questions about what he likes about working at Peoplebank and whether anything's changed for him since the start of the lockdowns.
What do you do at Peoplebank?
As an Account Manager at Peoplebank I work hand in hand with a selection of our clients, many are in the hospitality sector. It's fast paced which keeps me on my toes!
I am often involved right from the start at the onboarding stage. I will coordinate the client specification and follow the technical development cycle closely to ensure this is being met. It is then on to overseeing the day-to-day management, this can include hosting system training or scoping a new module for development. It's a varied and challenging role that's really rewarding when everything comes together.
My main objective is to make sure everyone is making the most out of their current provision as well as keeping my finger on the pulse to ensure that any new development is accessible, and our service is constantly evolving to meet our client's needs.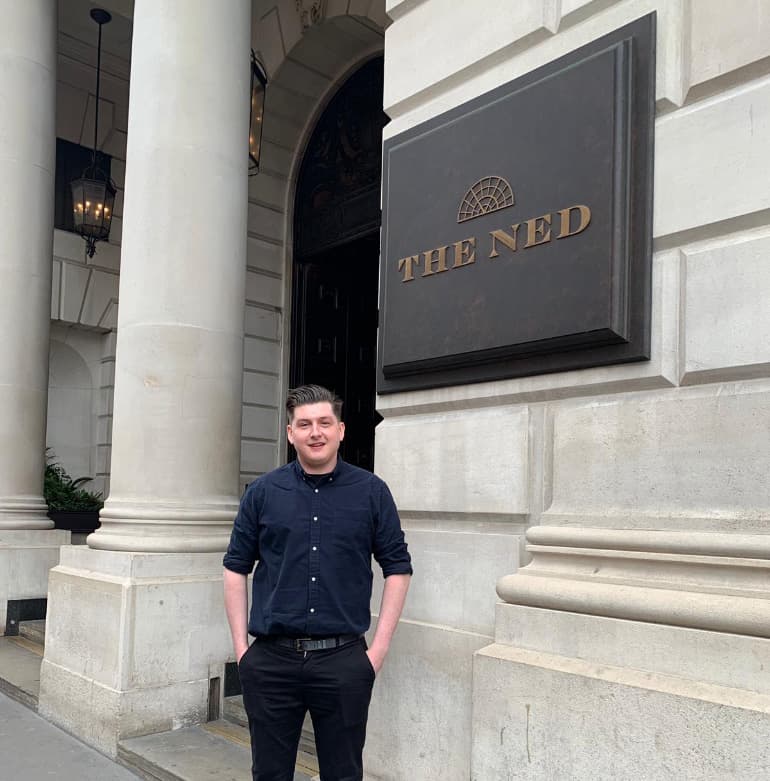 Andrew ready to train The Ned's team
What's your favourite part of your job?
The buzz of a happy client! Also (before COVID restrictions) travelling to meet clients in person was always a highlight. It gives you a chance to see the environment and really put yourself in their shoes. It also gives them a chance to meet you and build the trust that is so important in the partnership.
What piece of work have you most enjoyed doing at Peoplebank?
I won't name drop here but we recently deployed a new Authorisation to Recruit module that was far from out the box. Working with the client to scope it and then developers to create it - the end product is awesome. I really enjoyed the headaches in hindsight!
What do you enjoy most about working at Peoplebank?
Trying not to give the clichéd answer here but we really do have a positive, tightknit and energised team that makes working together so easy - I'd like to think our clients see this too.
How has your tech use changed over the last year?
Like most others, I have been using video calls more frequently, in my work and personal life. I have had many a zoom "pub session" with my mates during big events so we still retain the social element.
Which new tools are you using?
More of a lockdown life hack - I try to get outside before starting work. This gives the illusion that you have left for work and can put you in the zone for the day ahead. It's a great technique to cope with the massive change to routine that has affected so many - especially for me as I was so used to a long commute.
What's the most surprising thing you've learnt about yourself or one of the team?
I think this relates to the whole team in general in how resilient everyone has been through these challenging times. To keep the mood and productivity as high has been so impressive.
What's the one change from lockdown that you'll try to keep?
I have seen a lot of discussion on LinkedIn around the working from home scenario which I think would be great to consider if your job allows, although the balance should be carefully considered.
Pro – I have found 2 hours a day in my working week which was usually spent commuting, saving time and money.
Con – You cannot top a meeting in person on the round table. We have had so many great and inspiring meetings over a breakfast roll and coffee that really get the best out of everyone involved.
What are you most looking forward to doing when lockdown restrictions end?
Having a pub-poured pint on a Friday after a busy week! Lockdown has really magnified the simple pleasures in life we have all taken for granted in the past. I for one will savour that first sip a little longer in the future.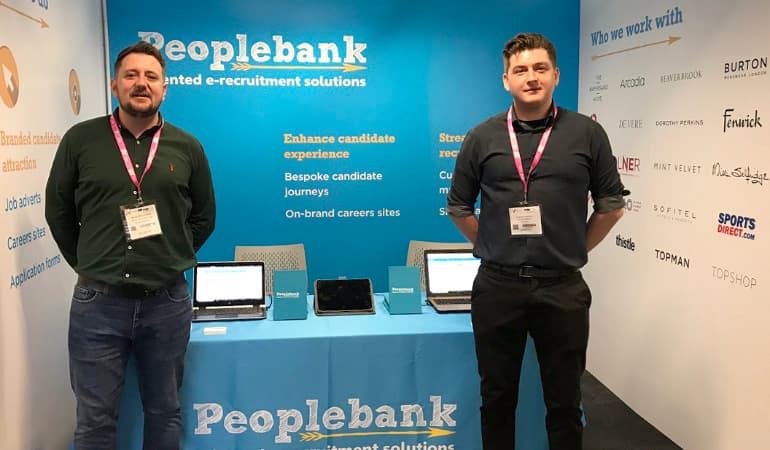 Andrew and David Beveridge at In-house Recruitment Live