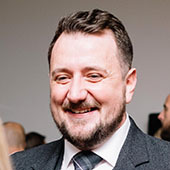 David Beveridge
Director of Peoplebank
How the right ATS can complement your onboarding process
Recruiting can be a challenging task and can be made even more painful by a complex and time-consuming onboarding process. Integrating an employee into your team sometimes takes just as long as actually recruiting them, as administrative tasks and piles of paperwork can turn their new start into a bureaucratic nightmare.
But onboarding doesn't have to be so complicated. At Peoplebank, we understand the frustrations of an administrative-heavy onboarding process. This is why our Applicant Tracking System (ATS) is designed to complement the onboarding of your new employee. We aim to support businesses throughout the recruitment process, from attracting candidates through to interviewing and then hiring.
Below are just a few ways Peoplebank can make your onboarding process much smoother and more efficient.
Streamlining your paperwork
One of the biggest pain points of onboarding is processing and storing all the paperwork.
Gathering personal details like proof of address and identification, organising and arranging signature of employee contracts, and requesting bank details can make the workloads quite heavy on both the employer and candidate.
However, using the Peoplebank ATS, both the employer and the employee can enjoy the benefits of a simplified process, as you can set the system to automatically request specific details from you new employee, collate them and export them to your other integrated systems. By allowing the technology to do all the hard work, you can work on completing the onboarding process more efficiently rather than losing time on the manual tasks within it.
Furthermore, although the majority of the onboarding documents are used at the beginning of the employment, they will still need to be accessed later down the line. When it comes to contract reviews and appraisals, it's great to know that everything can be accessed with a click of a button.
It is very frustrating when you have to redo forms and duplicate efforts due to misplaced information. By investing in an ATS, you know from the start that all employee documents are centralised and accessible 24 hours a day, seven days a week.
Connect your ATS with your payroll provider
To get a new employee set up on the payroll, employers need to collect all their banking information and documents and send it through to the payroll provider. To make this more efficient, we offer a full and comprehensive integration to a range of HR and payroll companies including Sage, S4labour, Fourth and Bizimply.
Automating this process helps you eliminate any extra steps which can cause delays, so you can ensure your new employee gets their first paycheck in time.
An improved candidate experience
Many of our clients find that providing a smooth onboarding process is a valuable feature of our ATS. Not only does this increase efficiency for you but it also improves the candidate's experience which means they are more likely to start with a positive and motivated mindset.
The idea of signing lots of forms and getting set up on the systems can be a little daunting when starting a new role. A disjointed and inefficient onboarding process will only accentuate this pain point. If an employee needs to take time out of their training to sort out any onboarding queries it might make it more difficult for them to fully engage with your business at the start.
Our ATS allows you to build an onboarding process that works with your training schedule. This leads to a better candidate experience, since your new employee will be more productive and engaged from the start.
The bottom line
Investing in an ATS can make the onboarding process more efficient and convenient for both the employer and the candidate, which gets them integrated into your team and ready to start much faster.
To learn more about how your business and new hires could benefit from our integrated onboarding solutions, get in touch with us today.