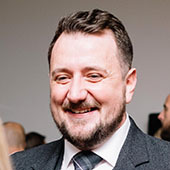 David Beveridge
Head of Operations and Sales
How the right ATS can complement your onboarding process
Attracting and recruiting new employees is renowned for being a lengthy, tedious task. Then, when you do find the right individual, there is still the onboarding process to consider.
Onboarding is, in essence, bringing employees on board, legally integrating them into the business and the team. Coming with a variety of duties, including piles of paperwork; there has to be an easy way to build new-starters into the business.
Well, luckily for you, there is. Here at Peoplebank, our Applicant Tracking System (ATS), is renowned for complementing the onboarding process. While heavily focused on attracting candidates, our solution is celebrated for its end-to-end abilities, supporting businesses from creating the advert, through to interviewing, and then hiring.
Below are just a few ways Peoplebank can add value to your business' onboarding process.
Less paperwork for Recruiters
One of the biggest bugbears of the onboarding process is paperwork. From gathering personal details such as proof of address and identification to signing employee contracts and requesting bank details, the process is generally heavy on both the employer and the employee side.
However, through the Peoplebank ATS, employees can enjoy a simplified process, making use of their custom onboarding module that extends their candidate portal. It requests specific details from your new employee, collates it and exports it to your Payroll and/or HR system. Allowing the technology to do all the hard work, HRs can work on the recruitment process rather than carrying out the tedious tasks within it.
Connect your ATS with your payroll provider
Until now, when gathering a new employee's documents, employers would then have to send them through to their payroll provider; a task that takes time. Wanting to bridge this communication gap, we offer a full and comprehensive integration to a host of payroll companies. This includes the likes of Sage, ADP, Fourth and many more. Allowing the onboarding process to run smoothly, this is a benefit that many of our clients place as incredibly helpful.
Relieve pressure from the team
Usually, when a new starter joins the team, the business needs take time off to build them in, deviating them from their day-to-day tasks. An ATS can fill the gap, ensuring everyone can carry on as normal; knowing their online recruitment system can cater to the onboarding process.
No need to revisit the onboarding process
Although the majority of the onboarding documents are focused on at the beginning of the employment, later on down the line they will need to be accessed for one reason or another. Needed for reference in times such as contract reviews, appraisals and much more, it's great to know that everything you need can be accessed with a click of a button.
Too many times have we seen businesses having to re-do forms and duplicate efforts due to misplaced information. However, by investing in an ATS, all employee documents are centralised, accessible 24 hours a day, seven days a week.
An improved candidate experience
When being offered a role, the idea of signing lots of forms here, there and everywhere can be a little annoying. Wanting to fully integrate yourself into the team in a clean, effective manner, taking time out of training does not reflect well on the business, encouraging a disjointed, ineffective onboarding process. By utilising our ATS, businesses can build an onboarding process that complements the training schedule, making way for a well thought-out, strategic process that illustrates your business as one of complete control and steadiness.
The bottom line
To conclude, investing in an ATS can add value to the onboarding process from both the employer and employee perspective, allowing everything to run quicker, smoother and with minimal effort required from the team.
To learn more about how your business could benefit from such a system, contact us at Peoplebank today.