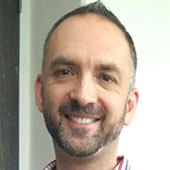 Ray McDonald
Account Manager
ATS - Single vendor VS best of breed?
I read recently that the global HR Management software market is forecast to reach $9.2 billion (£7.1 billion) by 2020.
This will take into account many different HR solutions such as HR Administration, Talent Management (Applicant Tracking Systems) and Learning Management systems to name a few.
The main area of growth has come predominantly from the use of Applicant Tracking Systems (ATS). In 2016 this area of HR was a $5 billion (£3.8 billion) market.
Trending in ATS
So what's trending in the world of ATS's today and what's the appetite from HR users for new and innovative capabilities?
Today HR users in my opinion want the following:
● Better faster technology with an improved user experience both for themselves and their candidates
● Built in reporting and analytics
● Utilizing social media platforms for registering and applying to vacancies
● Seamless integration with their other systems such as payroll
● Reduce time and cost to hire
● Mobile responsive and optimised
Video integration is available with a number of ATS's today, however this appears to be a one-way capability. I think the ability to have two way video/live video as well as the ability to have a candidate record responses is the way forward, although I know a lot of companies haven't quite bought into this technology at the minute. Time will tell.
Some of the points I mentioned above have already been implemented, with others already on our roadmap following conversations with some of our key clients.
We listen to our clients and take a consultative and collaborative approach to working with them, constantly innovating to produce the solution that best meets your requirements. Everyone in the PeopleBank team, especially our Account Management team are always available to take a call or respond to a client request at all times. This is probably why we've had a 94% client retention rate over the last 5 years!
But don't take my word for it, take a look at some of our client's feedback from our recent customer survey…
peoplebank.com/pb3/v2/stats-and-facts.html
Single vendor VS best of breed
There have always been and will always be those users who prefer using an all-encompassing integrated solution for their core HR solutions along with ATS and LMS from one provider. I understand their thinking and the advantages of this:
● Single user interface
● Easy access to data
● Comprehensive analytics
However as someone who's used a number of different HR solutions over the years, they aren't without their quirks, limitations and frustrations.
I'd also make the argument for having different HR systems or best of breed which are tailored to a client's unique requirements. There are a few key benefits to this:
● Bespoke functionality
● Scheduled upgrades included
● Scalability and innovation as you grow and evolve
People will always debate this issue, the arguments on both sides are long and each have their own merits.
HR users will always have their preference of, all in one or best of breed. What I'm confident of, is that PeopleBank will be at the forefront of this development for the best of breed solutions.
We have a very interesting and exciting couple of years ahead of us. Personally I can't wait to see how our solution develops and evolves with the input of our valued clients.
This post originally appeared on LinkedIn