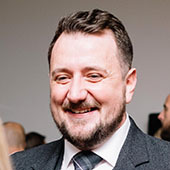 David Beveridge
Head of Operations and Sales
Applicant Tracking Systems: Why one size doesn't fit all
A recent survey revealed that 60% of people have quit a job application process because it was too lengthy. With candidate flow being so important when conducting a recruitment drive, an ATS can encourage an engaging application process, enabling businesses to secure constant touchpoints with potential candidates. However, with so many ATS providers now actively promoting their services, how can you know which supplier best suits your recruitment needs?
Understanding that things can get confusing, we at Peoplebank are passionate about offering bespoke solutions, because when it comes to applicant tracking systems, one size certainly doesn't fit all.
Complement your onboarding process
One of the main objectives when investing in recruitment software is to simplify things, especially with regards to administrative tasks. This is why, when choosing an ATS, you must opt for a solution that complements your onboarding process; one that makes your working life that little bit easier. This is why we now offer payroll integration, a custom onboarding module that extends your candidate portal.
Working with Sage, Fourth, ADP and the likes, we are able to offer a full and comprehensive integration to a host of payroll companies. Saving our clients time, money and effort; what isn't there to like?
Stand out!
It can be hard to convey your company culture through a job advert and while we can be playful with the wording, seldom do we see businesses going any further than that.
The majority of medium and large businesses now use an ATS in order to manage, build on and scale up their recruitment processes. However, candidates need to enjoy a unique experience when applying for a job with you. This is why we now offer our clients their very own careers site; a great way for HRs and recruiters to attract and engage with candidates. All fully-optimised and mobile-friendly, our career sites enable clients to build on their own employer branding whilst enhancing the candidate journey.
With a tremendous 79% of candidates applying for jobs through their smartphone, your very own mobile-friendly career site permits you to stand out as a modern employer.
Reach your target audience
With the super competitive nature of the jobs market, adverts can often get lost in the abyss. In order to ensure your job advert gets noticed, targeted distribution is key. To help our clients maximise on their advert promotion, we distribute their adverts to a variety of job boards; aligned with some of the world's leading platforms. These include:
● Adzuna
● Totaljobs
● Reed
● Indeed
● Retail Choice
● Caterers.com
This allows clients to post and publish directly to job boards with a click of a button!
Applications
When it comes to gathering applications, you do not want to simply ask generic questions, wanting to be able to separate the good applicants from the great ones. Through bespoke applications, you can craft the right questions for your business, allowing you to build a picture of the candidate and their suitability immediately.
Budget
No matter what the size of your business; a solid, effective recruitment process is a must if you want to scale the business. Going a long way in building a high-performing team, it is essential that your ATS speaks to your needs as a business. This goes for both technology integrations as well as budget. Whilst such software can save you a great deal of money in the long-run, it is important that it does not impact your cashflow at any time. This is why we offer bespoke pricing packages; quoting businesses based on their needs and budget.
Building their solutions from the ground up, we allow our clients to enjoy complete control of what their ATS can do and what it costs them.
For more information on Peoplebank's services, contact our team today.