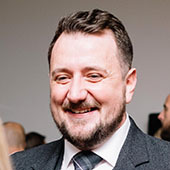 David Beveridge
Director of Peoplebank
Applicant Tracking Systems: Why one size doesn't fit all
Using an ATS (Applicant Tracking System) is one of the best ways of optimising your recruitment process. The right ATS can reduce your administrative burden and streamline your communications with candidates, providing them with a better candidate experience.
However, to see these benefits, you need to make sure you're using an ATS that complements your approach to talent acquisition. One of the major limitations of a pre-packaged ATS is the lack of flexibility it offers when it comes to fitting into individual recruitment processes.
This is why at Peoplebank, we work closely with you to provide custom solutions that match your existing hiring process. We make sure your ATS seamlessly integrates into your existing workflows so you can continue to delight your candidates while hiring more efficiently.
Here are five key areas where you should make sure your ATS is tailored to meet your needs - because one size rarely fits all.
Job Application Process
An ATS is a key component in helping you create a streamlined and engaging candidate journey.
Keeping a candidate engaged throughout the job application process is a key objective in recruitment. Studies have found that 83% of candidates expect to spend no more than 30 minutes completing an application, and most candidates will give up if it takes longer than 27 minutes.
But you need to make sure that your candidates can complete your application forms quickly while ensuring that you capture all the required information.
To help you cut down application completion times and provide a more engaging candidate experience, our ATS gives you full control over your application process. You can put your own unique spin on applicant screening questions, cut out any unnecessary stages, and automate communications - making the process more interactive by providing the applicant with timely feedback and status updates.
As well as improving candidate engagement, having more control over your application questions allows you to get a better first impression of your candidates and make a better assessment as to whether they'll be a good fit for your business.
Job Advert
You need to make sure your adverts are seen by the most appropriate candidates and increase the likelihood of finding the best fit for your role. An ATS lets you publish your adverts directly to job boards with the click of a button, which helps you reach your target audience and ensure you attract the right candidates.
We already integrate with the leading job-boards across a range of industries, including:
● Caterer.com
● CV-Library
● Gumtree
● Indeed
● Monster
● reed.co.uk
● Totaljobs
We can also work with you to set up any new or more niche job boards that are not already integrated with our ATS. Your job adverts play a key part in ensuring the success of your hiring efforts, so it's important to make sure your ATS adapts to your recruitment needs.
Careers Site
Having a dedicated careers site can provide a useful boost to your hiring efforts, helping you attract candidates and add them to your talent bank.
A job advert may catch the attention of potential candidates, but it does not allow you that much opportunity to promote your company values and make you stand out as an employer. Therefore, it is often useful to have another platform to really expand on this and showcase your company culture.
We can create a careers site which reflects your brand identity and values, to help you attract those applicants that would be a good fit for your company. We also make sure that our careers sites are mobile-friendly to meet the needs of today's 86% of smartphone users who use their devices to apply for jobs online.
The careers site we build for you will be fully integrated with your ATS, meaning that candidate applications will automatically be uploaded to your talent pool. This will make it a lot easier to process applications and manage your candidates.
Onboarding Process
A smooth onboarding process is not only important to relieve the administrative burden on recruitment teams and hiring managers, but also important to keep your employee retention rate high.
Candidates who have a positive experience with your company and brand as they move through the hiring and onboarding process tend to remain more engaged as employees. The better the onboarding process, the more likely an employee will stay with the company long-term, saving you money on future recruitment.
An ATS can help centralise all your documents and data by storing all the paperwork for your new employees in one place. You can also automate parts of the onboarding process to set up your employees on your systems quickly and efficiently by using some of our integrated features such as Docusign for the eSignature of contracts and other paperwork.
We also offer integrations with a range of payroll companies. Gathering the required information to add new hires to the payroll can be a time-consuming administrative task and delayed payslips will give a negative impression to new employees.
We can offer a full and comprehensive integration to your payroll provider, working with leading companies like Sage, S4 Labour, Fourth, and Bizimply. Our custom onboarding module automates this process and is designed to fit your new starter procedure, saving you time while ensuring a good candidate experience.
Budget
Using the right ATS will save you money on talent acquisition. We know that investing in new technology can seem like a daunting prospect and while you will see ROI from your ATS, it's important that it does not exceed your budget.
We offer tailored pricing packages and will quote based on your needs and budget. In this way you pay for exactly what you use, and there are no unnecessary functions soaking up your budget which may come as standard with an off-the-shelf ATS.
We love working with our clients to find out what their needs are and what challenges they are looking to solve in their recruitment process. This is why we build custom solutions from the ground up, allowing you to enjoy complete control of what your ATS can do and what it costs.
For more information on our ATS, careers sites and other candidate experience solutions, do
get in touch
.